Fabulous holiday in the Myconian Naia Hotel, Greece
Luxury and elegance in Mykonos, Greece – this is guaranteed at the Myconian Naia hotel. If this is what you are looking for, it is better to check it out and book in advance soon!
Myconian Naia is a boutique hotel located in Mykonos, Greece. It offers guests unique beauty, rare charm and amazing panorama views over the sea. Here you can find a special mix of contrasting shapes, designs and artworks – inspired by the ancient Mycenaean architecture. It has a great luxury style which is because the place is both timeless and contemporary, surrounded by modern designs and artworks from all over the world. The building is based on top of a hill from where you can see Mykonos town and the blue Aegean sea.
The hotel has a super location because it is only two kilometres from the airport and 1,2 kilometre away from the popular Little Venice. Guests staying at Myconian Naia hotel have the possibility to make little tours around the Greek island.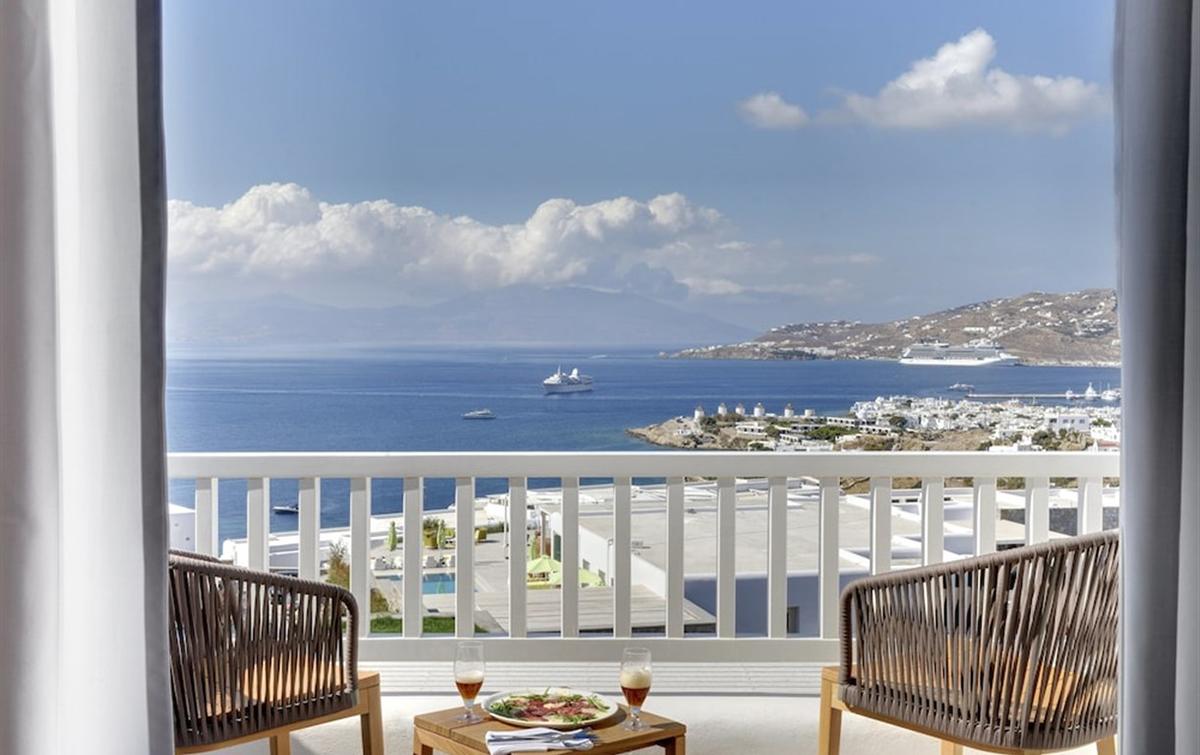 The Myconian Naia provides eighteen luxury suites with fashionable designs, an infinity pool that has magnificent views, a pool bar with international finesse, and a fancy restaurant for gourmets with both Mediterranean and international cuisine. It has a great service which can help guests to have the most amazing time during the year. It is not just a beautiful place with gorgeous panoramas, but its service and staff members make you a memorable and relaxing vacation too.
Banner: cikk banner 01 - cikk közepére ezt szúrd be
With Mykonos town at your door step, you have a wide range of free-time activities such as bars, cafés, boutiques, clubs, and so on. Also, the Naia's guest services can help you in searching the island's hidden beauties or organizing an interesting tour for you. Beach-hopping, horseback riding, yachting, fine dining, discovering culture or clubbing – no matter which one you prefer, you will definitely find your own passion to do at this lovely place.
The hotel's most important philosophy is to provide a unique experience of delightful hospitality. It offers special personalized care if needed, top-level amenities, luxury services and real dedication of the staff. These little details can guarantee that guests have an unforgettable experience here and probably will want to come back again as soon as possible.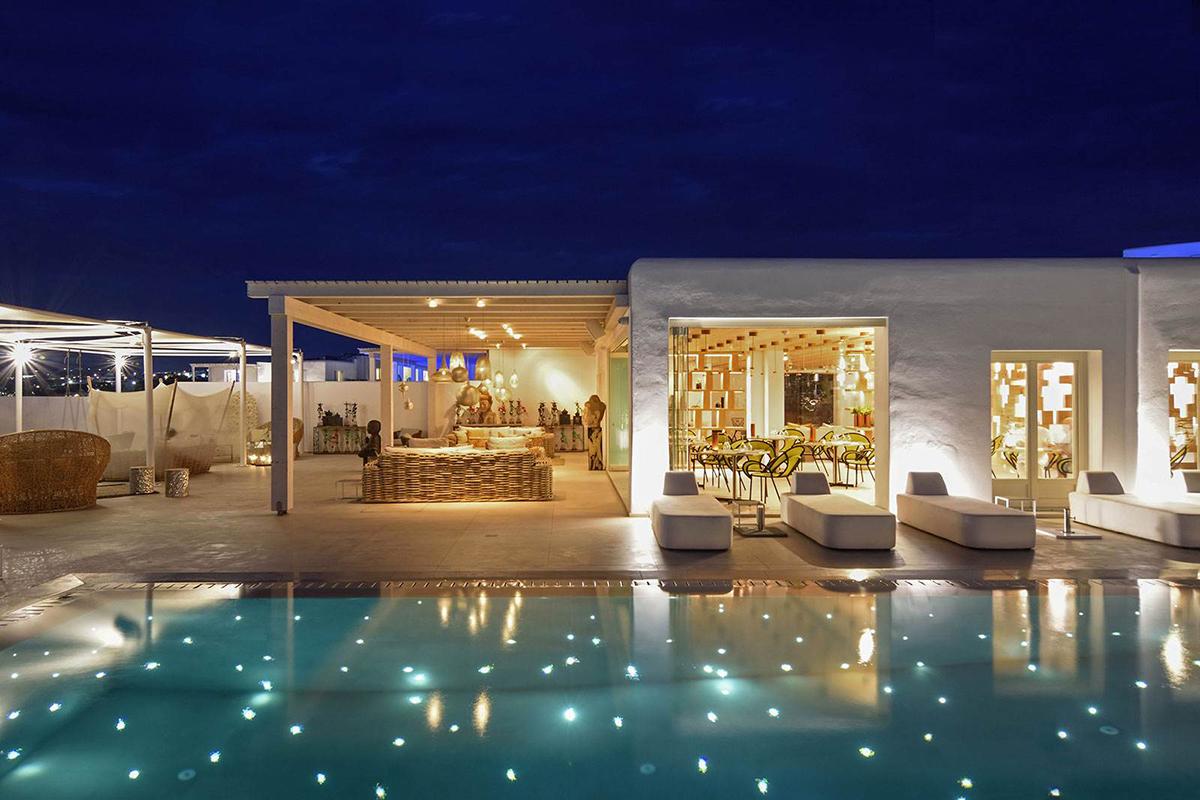 Wellness lovers can enjoy the spa, yoga, equipment-supported Pilates and the gym rooms as well. What you only need to have is a comfortable loose clothing and an open mind to relax and enjoy the benefits of the healthy wellness.
Banner: cikk banner 02 - ezt a cikk vége felé szúrd be, hogy egy cikkben 2 eltérő banner legyen
The Myconian Naia is a perfect place for weddings, big events and even honeymoons too. It has a specific structure for weddings such as people can exchange vows in a small whitewashed chapel, following by a reception at the beach, or the couple can choose one of the fine restaurants overlooking the Aegean sea and the lovely Mykonos town.
Here you can check out our ratings:
Location - ★★★★★
Style and character - ★★★★★
Luxury and elegance - ★★★★★
Cleanliness - ★★★★★
Service and facilities- ★★★★☆
Spa - ★★★★★
Food and drink - ★★★★☆
Rooms - ★★★★★