Amazing panoramic ocean views: Tivoli Carvoeiro Algarve Resort Hotel, Portugal
Portugal is an amazing country and it is even better if you stay at a luxurious and fancy hotel like the Tivoli Carvoeiro Algarve Resort Hotel.
Overlooking the Atlantic Ocean on the Vale Covo cliffside, the family-friendly five star hotel in Carvoeiro ensures an incredible holiday whether you are seeking business or pleasure.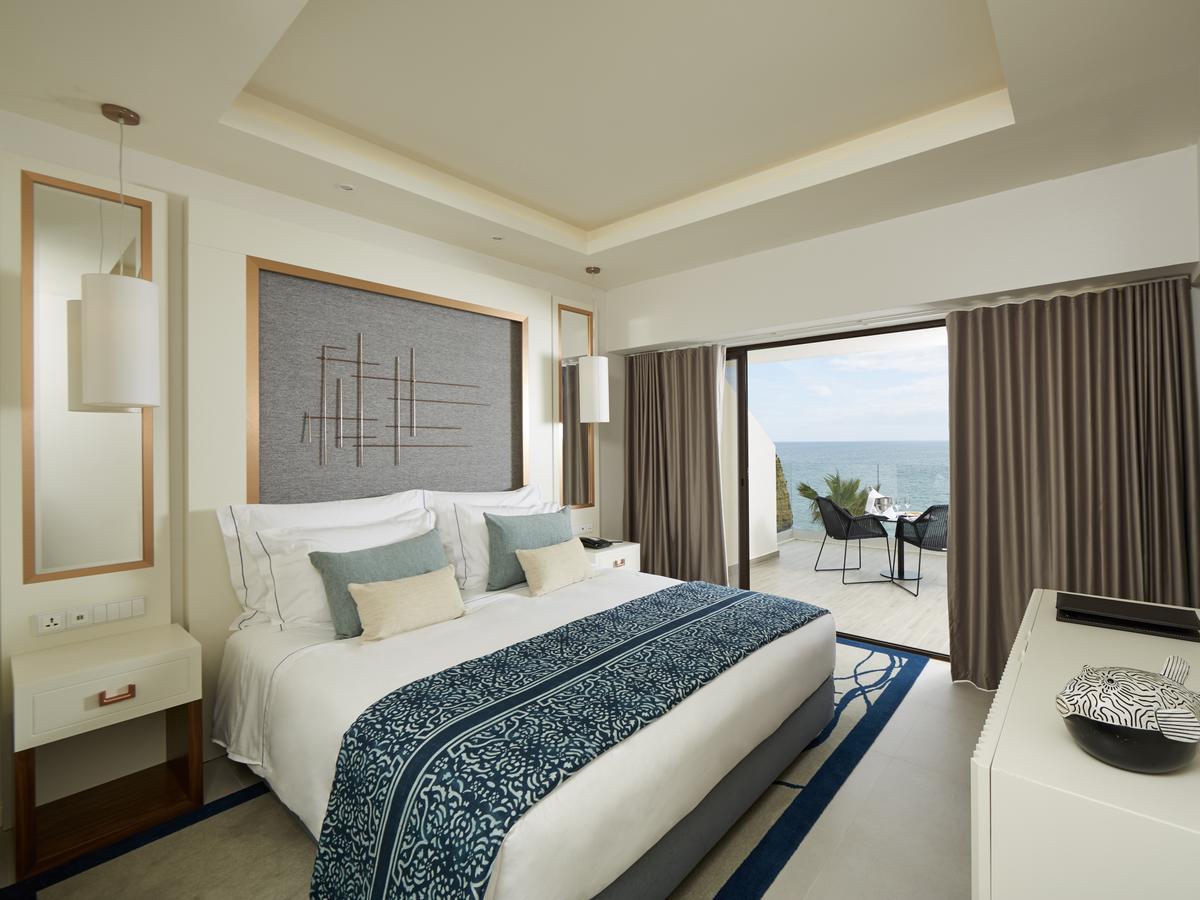 It has an excellent location as it is based on the edges of the cliffs with the dramatic rocks of the Algarve to look onto. The Faro airport is only about a thirty minute drive away from the hotel. It is situated in the town of Carvoeiro overlooking Vale Covo.
cikk banner 01 - cikk közepére ezt szúrd be
The Tivoli Carvoeiro Algarve Resort Hotel consists of 248 rooms which are decorated in soft blues and greys with great floor to ceiling windows that are facing the ocean. All of them are very spacious and luxurious and they provide pure comfort. Also, family rooms have been newly created to meet the needs of families on holiday, providing a bigger space that can be shared up to four people with maximum comfort. For instance, the Carvoeiro Suite and Tivoli Junior Suite are the most fancy and luxury options, offering specialised services and panoramic ocean views. All of the rooms and suites have every modern and luxury technology equipment that are needed nowadays. Guests can choose between the following types of rooms:
Superior Room

Superior Room with Terrace

Deluxe Room with Sea View

Family Deluxe

Family Deluxe with Terrace

Premium Room with Sea View

Family Deluxe with Sea View

Junior Suite with Sea View

Suite with Sea View

Carvoeiro Suite Sea View
Additionally, the food and drinks are more than amazing at the five Carvoeiro restaurants and bars. Guests have the chance to try different kind of wines and fresh catches at "Med Food & Wine", authentic and traditional Portuguese bites at "The One Gourmet". Moreover, "Mare Bistro" makes amazingly delicious snacks through the day while others can watch the stunning panoramic views from "Ocean View Bar" and "Sky Bar Carvoeiro". Lastly but not least, the "Tivoli Carvoeiro" offers a poolside bar with excellent cocktails and appetisers for ultimate experience and pleasure. Also, there are two other exotic bars which are available for anyone who wish to relax and have tasty beverages:
Azur Bar: here you can try and enjoy a lot of refreshments from tapas to craft cocktails with a stunning view of the sky.

Turquoise Bar: here you could dive into a refreshing assortment of smoothies, icy drinks, sangria and more traditional drinks at their poolside bar. It is the perfect place for day time pubbing.

cikk banner 02 - ezt a cikk vége felé szúrd be, hogy egy cikkben 2 eltérő banner legyen
Also, the hotel has a great Spa where you can really relax and chill out. The Tivoli Spa Carvoeiro offers a timeless and unique experience, with wellness treatments that consist of holistic healing, traditional and contemporary techniques and exclusive indoor swimming pool facilities. The Tivoli Spa's personal and caring approach of their skilled professionals will definitely ensure that you emerge feeling relaxed and rejuvenated during your stay at Tivoli Carvoeiro.
Here you can check out our ratings:
Location - ★★★★☆
Style and character - ★★★★★
Luxury and elegance - ★★★★★
Cleanliness - ★★★★★
Service and facilities- ★★★★☆
Food and drink - ★★★★★
Rooms - ★★★★★