Inspiring experience: Emirates Palace Hotel, Abu Dhabi
Is your next destination Abu Dhabi, United Arab Emirates? It is one of the greatest location, especially if you decide to give a chance for the Emirates Palace Hotel.
Emirates Palace Hotel offers an award-winning five-star luxury hospitality and authentic local experiences. Guests can get an insight to the Arabian fantasy with the hotel's 394 luxurious rooms and suites, and the amazing, award-winning culinary.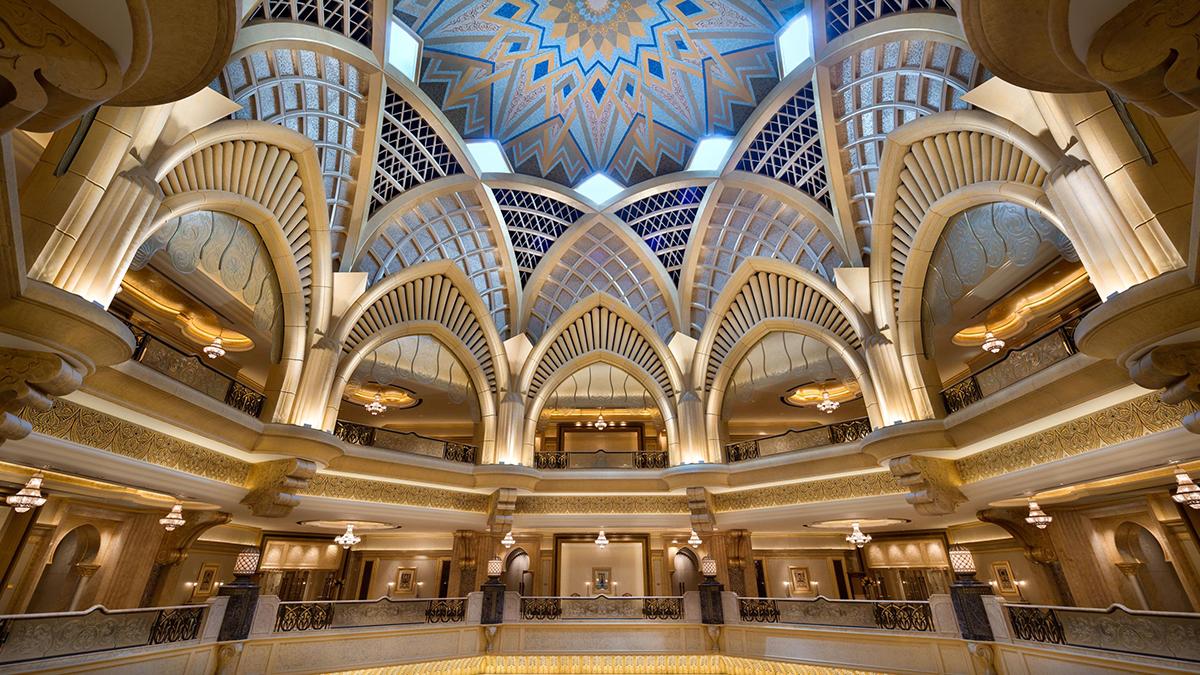 The hotel is located in the heart of Abu Dhabi, the capital of the United Arab Emirates. It is only 40 minutes away from the airport, so everyone is able to reach the hotel easily and fast. Emirates Palace is situated on a 1,3 kilometres fantastic beach, landscaped pools and a private marina overlooking a natural bay. This hotel is not only suitable for families, friends, couples but it is a perfect scene for business meetings, conferences and different kind of events. Although it is definitely perfect for "once in a lifetime" experiences as well.
It has very unique and beautiful 5 star guestrooms that offers you authentic elegant Arabic furnishings, and a Palace experience especially in the Coral rooms. Although you have other options as well such as the Pearl Room and the Diamond Room. All of them are extremely fancy and elegant which makes your holiday a perfect dream.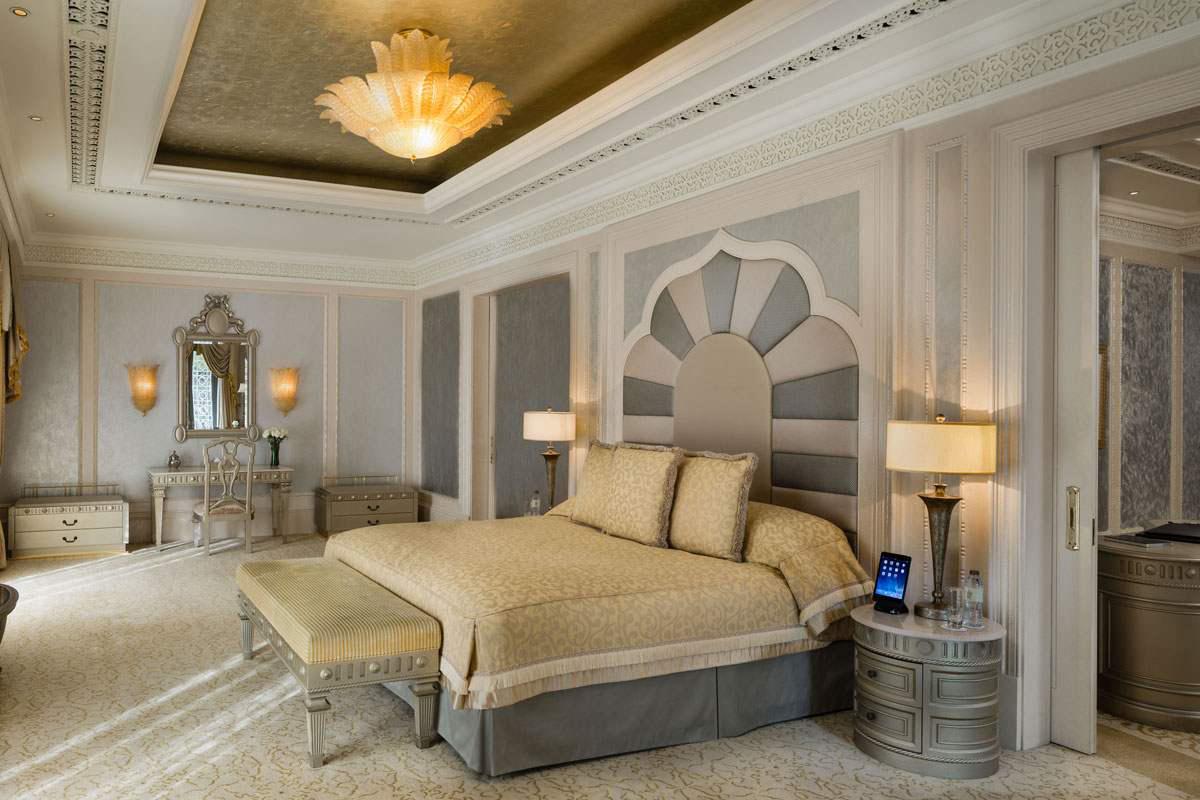 Moreover, if you are looking for the most luxurious services, you should definitely choose one from the following suites:
Khaleej Suite – each of the Khaleej Suites provide a private world-class entertainment centre, sea views of the deepest turquoise and contemporary décor with a touch of modern luxury living.

Khaleej Deluxe Suite – it has a 180 degree scenic view of the Arabian Gulf.

Royal Khaleej Suite- adornments of gold, delicate silks and Swarovski crystal chandeliers make you a really presidential experience here.

1 Bedroom Palace Suite – this is a reflection of pure luxury and iconic style.

2 Bedroom Palace Suite

3 Bedroom Palace Suite
Arabic culture has always been famous for its hospitality and personalized services. In this case guests can have a fabulous dining experience but as the pinnacle of restaurants in Abu Dhabi, be prepared for a daily delectable feast. You could try the contemporary classic Martabaan by Hemant Oberoi restaurant, the BBQ Al Qasr, Cascades, Hakkasan, Las Brisas, Le Vendome, Mawal, Mezlai Emirati Restaurant, Mezzaluna and the Sayad Seafood restaurant.
The gorgeous Emirates Palace Spa Abu Dhabi will quickly transform you to a lovely relaxation. This 1500 square metres award-winning Spa has a traditional Moroccan Hammam that is well connected with two Jacuzzis, two different steam rooms, heated marble and an ice cave. Also, you can choose from a lot of different types of spa and skincare treatments so that you can truly feel the health and beauty benefits of it.
Lastly but not least, it is good to know that this hotel has the ideal address in the heart of Abu Dhabi. They can provide you glorious spaces for meetings, for instance for weddings, conferences, business meetings, and even ball parties as it has a beautiful ballroom too.
Here you can check out our ratings:
Location - ★★★★★
Style and character - ★★★★★
Luxury and elegance - ★★★★★
Cleanliness - ★★★★★
Service and facilities- ★★★★☆
Spa - ★★★★★
Food and drink - ★★★★★
Rooms - ★★★★★