Having a great time in Singapore: the Raffles Hotel Singapore
Are you dreaming about traveling to one of Asia's top destinations, Singapore? It is truly an amazing and unforgettable experience that could be even better in the Raffles Hotel Singapore. Hereby we recommend you the best legendary hotel which makes you feel very privileged.
Singapore is one of Asia's top destinations due to its amazing and interesting culture, culinary and because it is the skyline of the future. Here travellers can discover a lot of things such as the mind blowing green spaces, the unique Peranakan culture, the exotic culinary and of course the special atmosphere with friendly and welcoming habitants.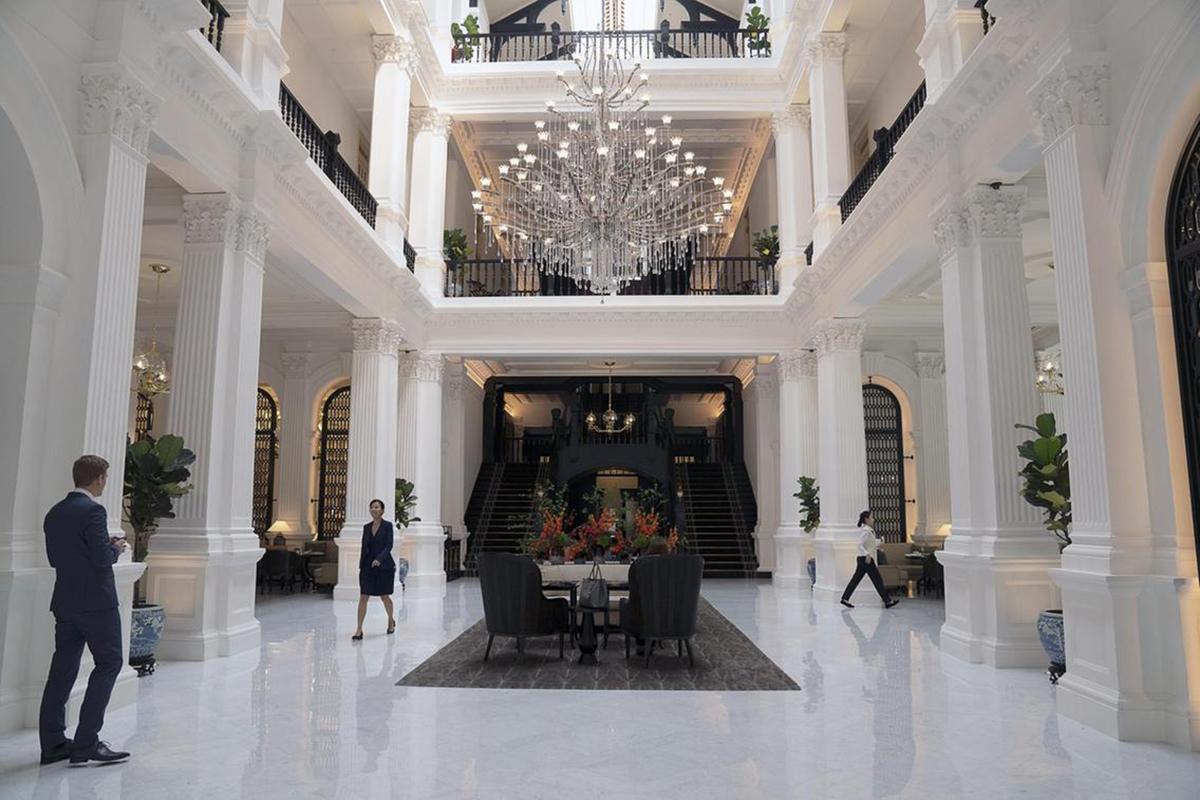 The Raffles Hotel Singapore was newly restored so that guests can enjoy the Raffles' charming ambience, legendary service and obviously enjoy newly opened bars, restaurants, courtyards, and different kind of social areas. The extensive renovation process breathes new life into the storied hotel. It is a historical place as first it opened its doors in 1887. The famous hotel has welcomed many iconic and legendary guests throughout its history such as writers, actors, journalists, and so on. Among the famous names were for example Elizabeth Taylor, Ava Gardner, Rudyard Kipling, Somerset Maugham and Noel Coward. Here guests can feel the luxury and elegance in a solid and modern way.
cikk banner 01 - cikk közepére ezt szúrd be
Regarding the room and suites there are a lot of opportunities so that it is better to check out everything in advance. The following suites are very popular when it comes to Raffles Singapore:
Studio Suites

State Room Suites

Courtyard Suites

Palm Court Suites

Personality Suites: the twelve Personality Suites are a tribute to renowned guests who have visited Raffles over the last century.

Residence Suites

Promenade Suites

Grand Hotel Suites

Presidential Suites: these ones are named after the most illustrious personalities of the Raffles story, and these Presidential suites are the grandest hotel suites in Singapore.
When it comes to dining in Singapore, there are so many amazing opportunities as it has gorgeous, fancy restaurants with their delicious and unique culinary. At the Raffles Singapore guests have different kind of options regarding food, such as:
BBR by Alain Ducasse: this magnificent place always returns with a new chapter. It is an exciting and elegant restaurant.

Butcher's Block: it is a vibrant steakhouse focusing on the world's finest cuts.

La Dame de Pic, Raffles Singapore: it is definitely a must-visit type of place.

The Grand Lobby: here you could enjoy a nice Raffles Afternoon Tea.

Tiffin Room: this place serves North Indian cuisine.

Long Bar

Raffles Courtyard

Writers Bar: this is a tribute to the illustrious authors who have resided at Raffles Singapore.

cikk banner 02 - ezt a cikk vége felé szúrd be, hogy egy cikkben 2 eltérő banner legyen
The Raffles Hotel Singapore will introduce a new spa which will be located within the Raffles Arcade, presenting a holistic sanctuary to guests and members of the public too. This spa will offer a lot of unique restorative treatments as well as a private area with its separated treatment room and facilities that will cater to special celebrations.