One-of-a-lifetime experience in Las Vegas: Palms Casino Resort
If you are looking for the perfect and most luxurious hotel in Las Vegas, check out the Palm which offers amazing amenities combined with luxury features and design.
If you are really looking for something that is fancy, elegant and luxury, you are at the right place, because the Palms is one of the world's best hotels. Especially if you are into casinos and the exciting lifestyle and nightlife. Also, if you are traveling to Las Vegas, it's better to stay where celebrities are. Isn't it?!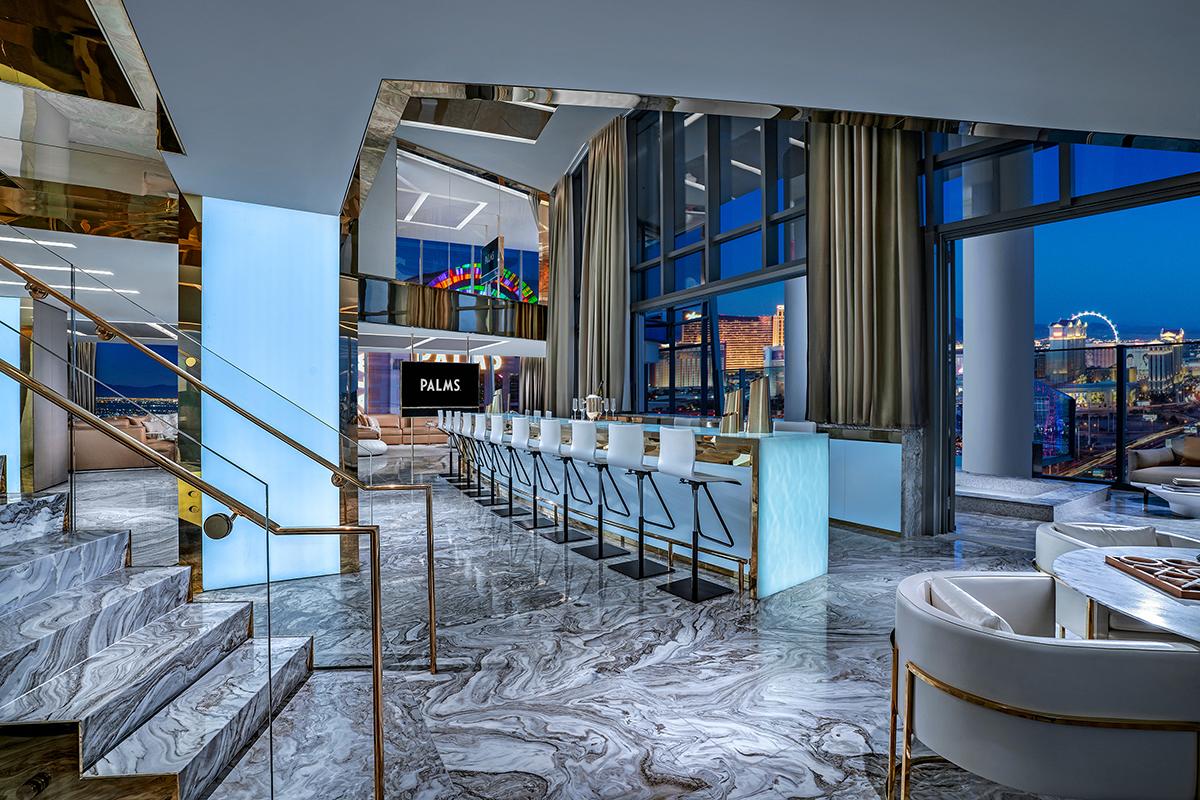 It is truly a place that is unlike anything Vegas has seen before. The Palms Casino Resort offers a wide range of signature rooms, suites and villas. You should check out the following opportunities before the booking process:
Sky Villas: these villas include personal pools, private dining and Damien Hirts's two level work of art. It is important to know that not all of the rooms are created equal.

Theme Suites: these are exclusive REVOLVE Suites with private bowling alleys and your personal basketball court so that every stay comes with a unique story.

Penthouses: these penthouses offer extravagant living spaces, marble bathrooms and soaring views as well.

Banner: cikk banner 01 - cikk közepére ezt szúrd be
Additionally, the Sky Villas offer different types of suites, such as:
The Empathy Suite: it is Damien Hirst's 9000 square foot masterpiece.

Two-Story Sky Villa

One-Story Sky Villa: when more than you need is exactly what you want.
All of these Sky Villas provide your private pool, 24/7 service and personal travel opportunities.
If you decide to book one of the Theme Suites, you have the following super options:
Hardwood Suite

REVOLVE Suite

The Kingpin Suite

Cinema Suite

Loft Suite

Make Good Choices Suite

Real World Suite
If these opportunities were not enough for you, the penthouses also have lovely amenities and facilities:
The View Penthouse

Two Bedroom Penthouse

One Bedroom Penthouse
All off them offer beautiful views, and obviously high expectations met again and again. And once you stay here, you should not forget about the amazing food and drink opportunities as the hotel includes great places for exclusive fine dining such as the Scotch 80 Prime, Vetri Cucina, Shark (here you can enjoy seafood and sushi with a Latin beat), Sara's, and Mabel's BBQ. Furthermore, you can have light and casual dining experiences as well along with a delicious and elegant drink. It means that you could enjoy quick bites, light plates and timeless dishes.
Banner: cikk banner 02 - ezt a cikk vége felé szúrd be, hogy egy cikkben 2 eltérő banner legyen
Lastly but not least, the Palm Casino Resort provides plenty of entertainment programmes such as world renown concerts, wellness opportunities and of course high end shops. At the wellness area, guests have the chance to enjoy the intuitive spa services, oracle reflection, chakra balancing, restorative reiki and even more. This hotel is definitely the very best place for every occasion of celebration, and for everyone who is keen to experience Las Vegas' spirit.
Here you can check out our ratings:
Location - ★★★★★
Style and character - ★★★★★
Luxury and elegance - ★★★★★
Cleanliness - ★★★★★
Service and facilities- ★★★★☆
Spa - ★★★★★
Food and drink - ★★★★★
Rooms - ★★★★★