Luxurious holiday in an exotic atmosphere: the St. Regis Maldives Vommuli Resort
Are you looking for an excellent and luxurious resort in the Maldives? St. Regis Maldives Vommuli Resort offers beautiful and elegant accommodations with amazing views and services. It is definitely worth a shot!
Maldives is a dreamy place where everyone can fully relax, enjoy the incredibly beautiful nature and experience a lot of new things. Everyone should visit one of the islands here at least once in their life because it gives a truly unforgettable holiday. When booking accommodations in Maldives, it is important to check the exact location, the transfer opportunities and of course the services they offer. After all, the St. Regis Maldives Vommuli Resort is one of the very best options that anyone could find. It is an amazing resort that has luxury rooms and suites.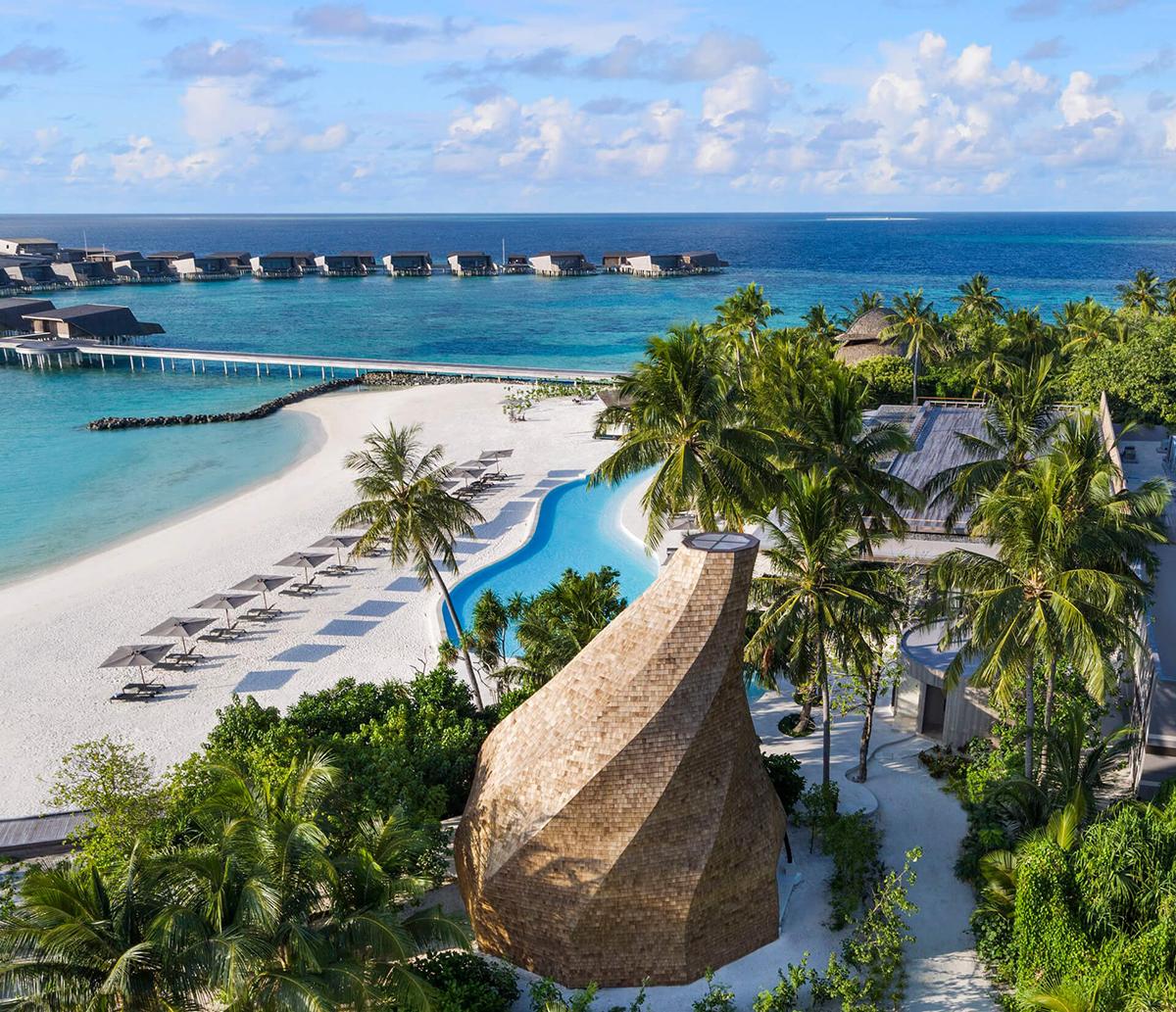 The hotel is located in the Dhaalu Atoll which is accessible only via seaplane. It offers a special kind of seclusion that is unparalleled anywhere in the world. Have you been dreaming about your own luxury villa with your choice of location over the ocean or atop white-sand beaches? We have good news then. Here you can plan your own villa and accommodation as you wish. Every villa offers the finest amenities, for example from Bang & Olufsen BeoVision entertainment systems to rainforest showerheads. In the mornings, guests can use the Reméde bath amenities before enjoying everything that the hotel's private island has to offer. Moreover, watching the sun set in Maldives while sitting on your private terrace or soaking in your private pool is more than priceless.
cikk banner 01 - cikk közepére ezt szúrd be
Regarding food opportunities, you shouldn't be worried either. At the St. Regis Maldives Vommuli Resort you can explore quite a wide range of dining options such as you have the chance to visit Crust - which is a family-friendly pizzeria - and design your own special pizza from traditional Italian toppings, or enjoy the subterranean restaurant Decanter, which offers five-course dining experiences. Also, if you stay here, you should try the Cargo which is located amongst tropical gardens and the Craft as well as it provides everyday classics like burgers, tacos, and so on. Furthermore, Alba serves dishes inspired by locally sourced ingredients for a romantic meal, but if you are looking for a nice cocktail and watch the sun set over Indian Ocean, go to The Whale Bar. All in all, you can find mostly everything according to your tastes and you can enjoy your evenings in very fancy ways.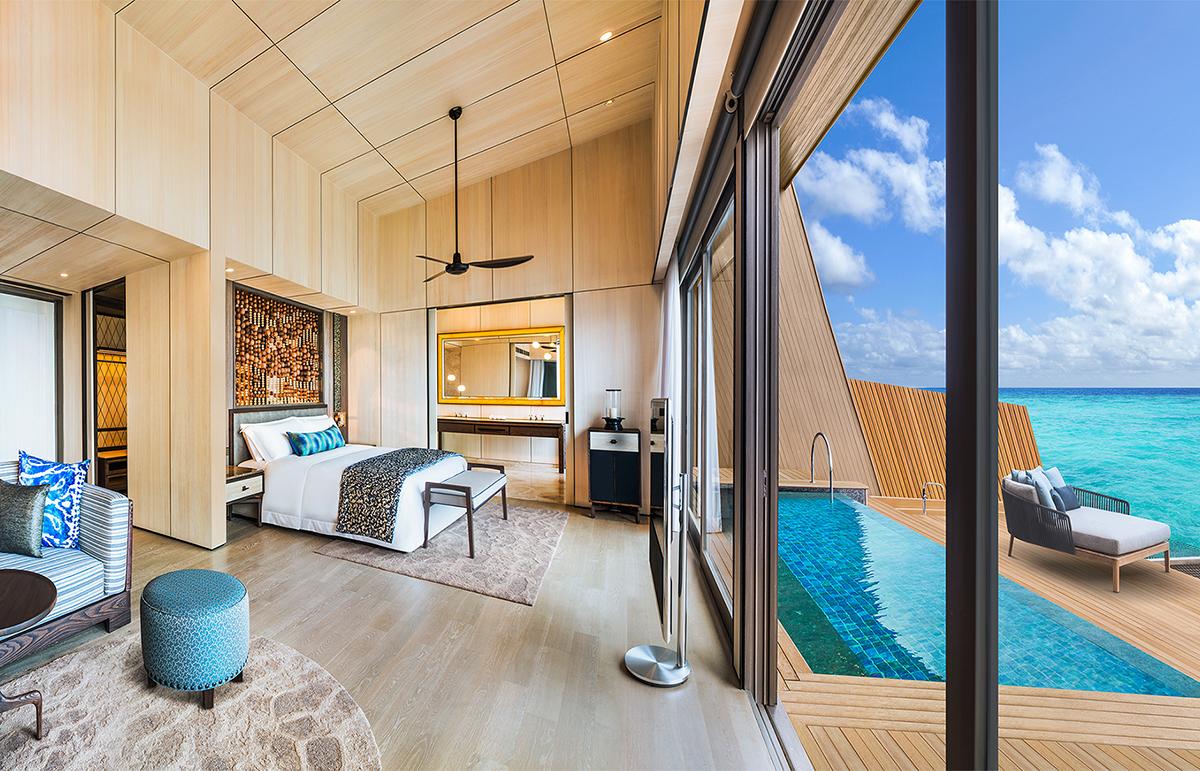 Maldives is all about relaxing, so don't forget to spend time in the hotel's luxury spa including body scrubs and massages and different kind of good treatments. If you are looking for other relaxing activities, they offer various opportunities such as the Iridium Spa, yoga and meditation studio and fitness centre, tennis, swimming in an outdoor infinity pool, whirlpool, boating, sauna, kayaking, scuba diving, sailing, water-skiing, fly-fishing, snorkelling and so on. In addition to all of these extreme activities like diving and windsurfing, the resort provides sea bobbing, glass bottom kayaking, jet packing and catamaran sailing opportunities as well.
cikk banner 02 - ezt a cikk vége felé szúrd be, hogy egy cikkben 2 eltérő banner legyen