Authentic spirit at The Hacienda Na Xamena, Ibiza
Are you thinking about an unforgettable trip to Ibiza? Check out this first five star hotel which has a great reputation regarding its excellence and luxury.
Originally The Hacienda Na Xamena was opened in 1971 and was awarded with its fifth star in 1988. It is located in Ibiza and it's considered to be the very best resort there. It is based on Ibiza's north coast, in Na Xamena and it is around thirty-minute drive from Ibiza town. For almost two decades, it has been the first and only five star hotel in the Spanish island. Furthermore, the resort is very well known for offering the most amazing service – every staff member is doing their best – so that guests get an incredible experience in Ibiza. The luxury five star hotel offers elegance comfort, unique experiences and plenty of facilities, for instance three pools: one indoor and two outdoors, a tennis and football court, a world-renown Spa, a games room with billiard, a cinema room, PlayStation, ping-pong, foosball and a giant Kid's area.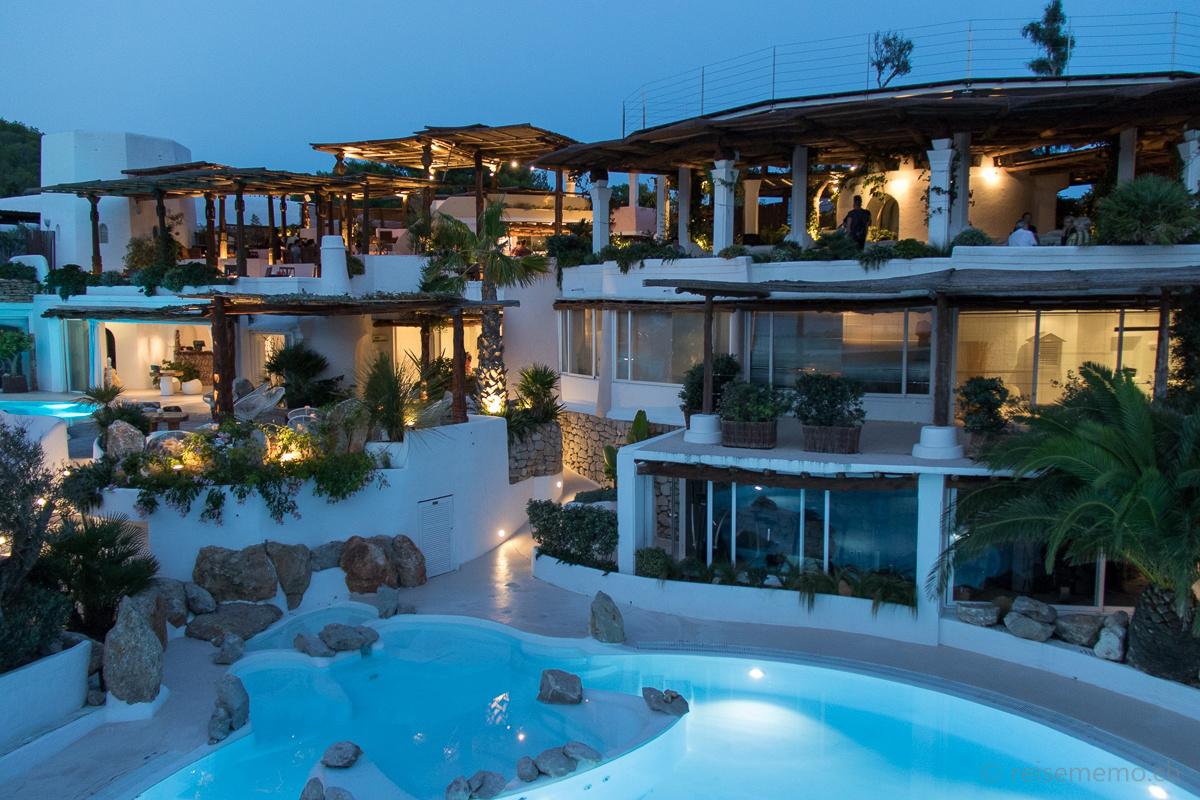 The hotel consists of 77 rooms and suites but you are able to choose between Double Standard, Double Superior and Eden Room. Also, you have the possibility to stay in one of the suites such as Suite Junior Hammam, Suite Junior Eden, Family Suite and Na Xamena Suite – they all have different kind of services and styles. In your free-time you can try the amazing Spa which very special in its style. This place is called "La Posidonia" which means the important seaweed that grows around Ibiza and Formentera. La Posidonia Spa offers balneotherapy treatment at the "Cascadas Suspendidas", yoga classes, meditation, traditional treatments and SkinCeuticals facial treatments as well. You can relax and enjoy the feeling of reborn at this very stylish place.
cikk banner 01 - cikk közepére ezt szúrd be
Regarding the gastronomy, it is guaranteed that you will enjoy the wide range of organic and resourceful cuisine. The Hacienda Na Xamena is proud of its executive chef, Fran Lopez who has two Michelin Stars under his belt. He offers luxury dining experiences in this Spanish island. The Eden Restaurant and Lounge has an extraordinary atmosphere and considered by many guests as the best sunset place in Ibiza. Visitors looking for fine dining and culinary experiences should definitely stay in this resort or at least give a chance for this amazing restaurant.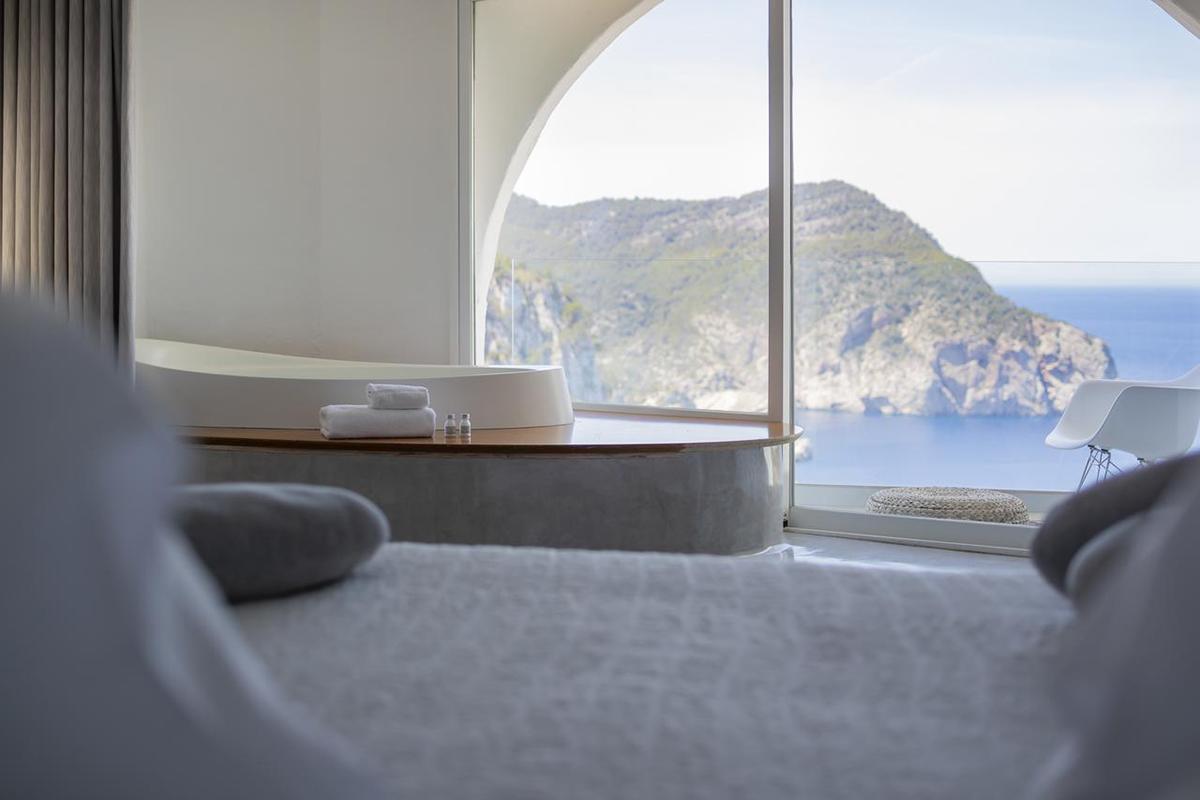 According to the popular hotel's philosophy, everything is created with harmony between the outside and inside such as plants, galleries, arches, patios, white architecture and the magnificent entrance of a great Ibiza's style country estate. These little details can help you to have an amazing and unforgettable time while you stay in this unique hotel. If you decide to come here, you will definitely experience nature, views and incredible magic in the purest version.
cikk banner 02 - ezt a cikk vége felé szúrd be, hogy egy cikkben 2 eltérő banner legyen
Here you can check out our ratings:
Location - ★★★★★
Style and character - ★★★★★
Luxury and elegance - ★★★★★
Cleanliness - ★★★★★
Service and facilities- ★★★★☆
Spa - ★★★★★
Food and drink - ★★★★★
Rooms - ★★★★★