Authentic vacation in Italy: Sextantio Le Grotte Della Civita
If you are looking for something really special and interesting, the Senxtantio Le Grotte Della Civita located in south of Italy could be a great opportunity for you.
The Sextantio le Grotte Della Civita is a very popular place due its authentic and calming atmosphere. In Italy there is a new common expression – "Albergo Diffuso" which means Hotel Diffused that respects the history regarding architecture. For example at the Sextantio Albergo Diffuso in S. Stefano di Sessanio the Reception is inside a cave which was used to be the place for the pigs. According to their philosophy, it is good to keep and renovate everything as it were back in the old times.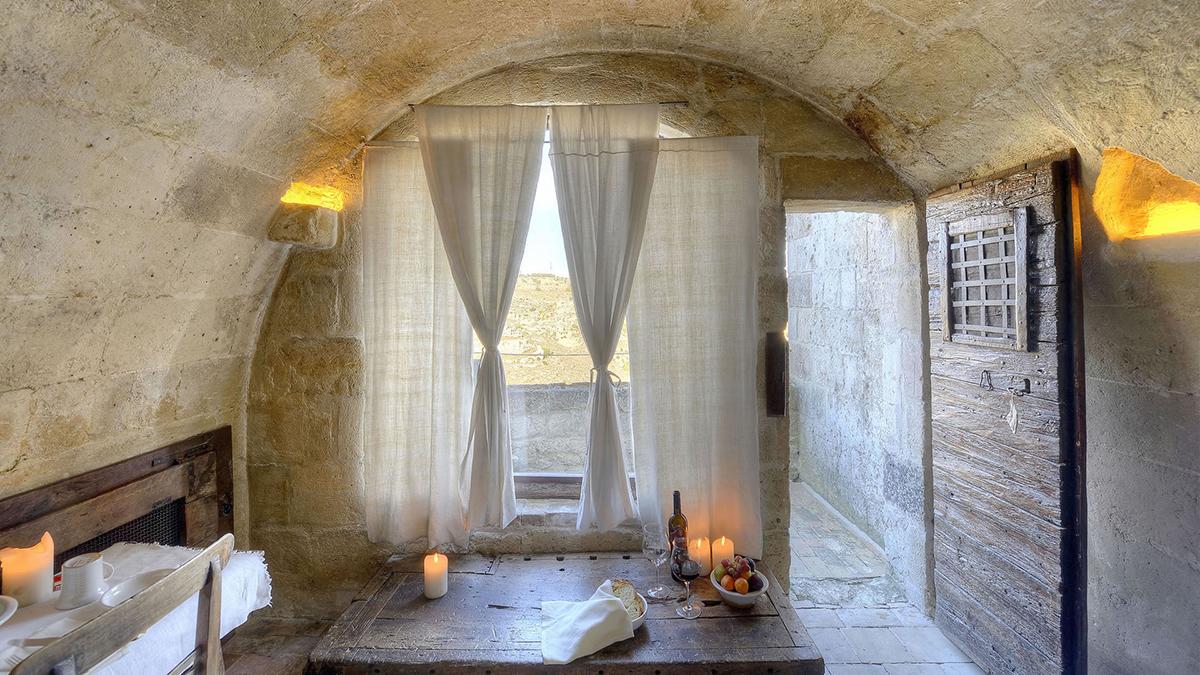 This incredible and fantastic place offers rooms and suites that are set in large caves. Le Grotte Della Civita is located in the Matera's Sassi area, and it is basically a UNESCO site. Apennine village, Matera is in the south of Italy and it is world famous because of its Sassi quarters, a stunning village where hundreds of caves were built into churches, palaces and dwellings. It is a UNESCO World Heritage site since 1993 which represents the unique history of Italy: firstly the earliest inhabitants were there in the stone and bronze age, then in the middle ages it hosted a few monastic communities and after that period it became a viable farming centre. Le Grotte Della Civita is based in the oldest part of the Sassi, in the CIVITA, in front of the magnificent Murgia park and its interesting churches. It consists of eighteen rooms and has an ancient church called 'Cripta della Civita' which is used as a common area today. These eighteen rooms are authentic but elegantly furnished rooms and are ideal for romantic honeymoons but for business and leisure travellers as well. If you really want to discover deeper this area, you should definitely stay here and not in an international hotel as you have the possibility to really feel yourself in the past.
cikk banner 01 - cikk közepére ezt szúrd be
Beside the fact that you are able to have the most delicious Italian foods here, you also have an opportunity to book in advance the whole XIII Century Church of the hotel for a special dinner or event. You are able to order the amazing "Basilicata" Traditional Food which has the most popular and delicious Italian flavours. This dining location is more than unique as you sit in a deconsecrated church with lit candles and fireplaces, and classical music in the background. This exclusive dining place truly turns into a fantastical experience where guests can really enjoy the Chef's local and traditional cuisine.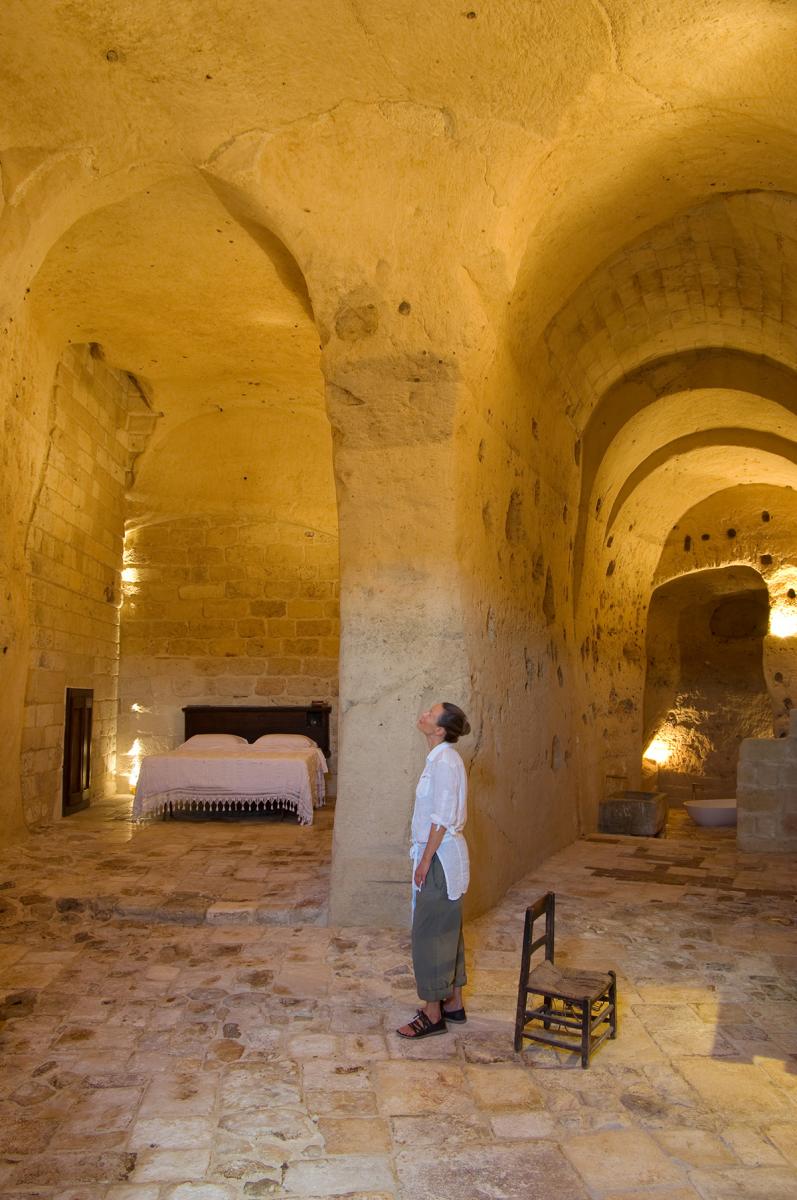 Last but not least, it is beneficial to know that you have a good opportunity of wellness where you can find peace of your mind and body, and totally relaxing with different kind of massage treatments within your own cave dwelling.
cikk banner 02 - ezt a cikk vége felé szúrd be, hogy egy cikkben 2 eltérő banner legyen
Here you can check out our ratings:
Location - ★★★★★
Style and character - ★★★★★
Luxury and elegance - ★★★★★
Cleanliness - ★★★★★
Service and facilities- ★★★★☆
Spa - ★★★★★
Food and drink - ★★★★★
Rooms - ★★★★★